Post Classifieds
Winning The Future
By NAPS (North American Precis Syndicate)
on December 7, 2021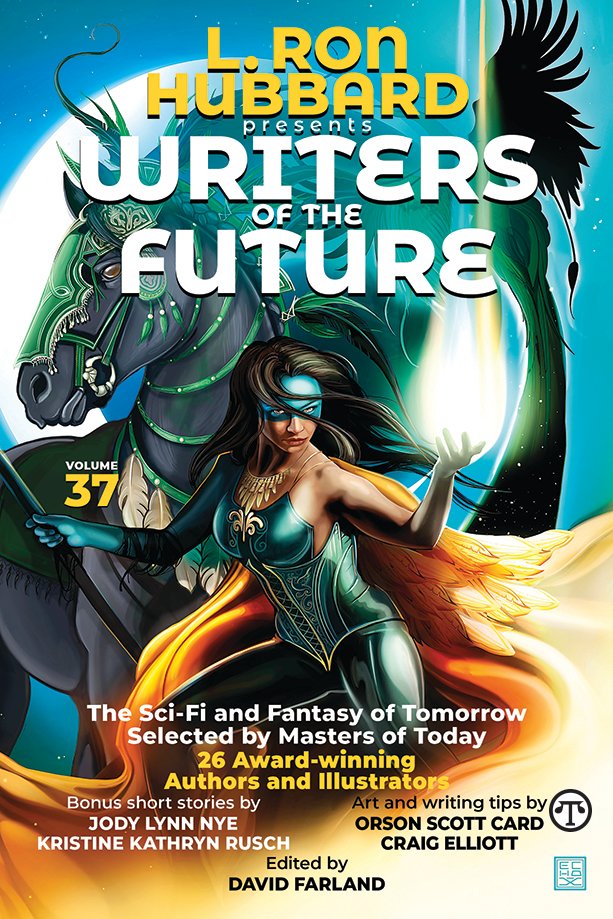 (NAPSI)—Fame and fortune may await writers and artists who enter annual contests for those focused on the future.
The Contests
Popular science fiction author L. Ron Hubbard created the Writers of the Future Contest in 1983 for aspiring writers of speculative fiction. The award is considered the genre's most prestigious and the largest, most successful and demonstrably most influential vehicle for budding creative talent in speculative fiction. Its success inspired the companion Illustrators of the Future Contest, created in 1988.
The Winners
The annual contests draw entrants from around the globe and are free to enter. Winners retain full rights to their work and each gets a cash award and a trip to Los Angeles for a free, week-long workshop with professional writers and a black tie gala awards event.
The 2020 and 2021 winners include:
•C. Winspear, from Blacktown, NSW, Australia, Grand Prize Winner of the 36th Annual Writers of the Future Contest.
•Anh Le, originally from Ho Chi Minh, Vietnam, was Grand Prize Winner of the 31st Annual Illustrators of the Future Contest.
•Barbara Lund, from Draper, UT, was named Grand Prize Winner of the 37th Annual Writers of the Future Contest.
•Dan Watson, from Earley, Reading, Berkshire, UK, was the Grand Prize Winner of the 32nd Annual Illustrators of the Future Contest.
The 428 past winners of the Writing Contest have published 1,150 novels and nearly 4,500 short stories. They have produced 33 New York Times bestsellers and their works have sold over 60 million copies.
The 358 winners of the Illustrating Contest have produced over 6,000 illustrations, 360 comic books, graced 624 books and albums with their art and visually contributed to 68 television shows and 40 major movies.
Learn More
For further facts, including how to enter, visit www.writersofthefuture.com and www.galaxypress.com.
On the Net:North American Precis Syndicate, Inc.(NAPSI)
Get Top Stories Delivered Weekly
Recent The East Texan News Articles
Discuss This Article
GET TOP STORIES DELIVERED WEEKLY
East Texan readers should know that
Houston LASIK
specialist, Dr. Amjad Khokar, member of the Texas Medical Association, is a LASIK surgeon in Houston offering the most advanced LASIK technology and experience, providing a safe LASIK surgery.
RECENT THE EAST TEXAN CLASSIFIEDS
HOUSING

JOBS

FOR SALE

TUTORS