Post Classifieds
Don't Fall Back On Your Fitness Routine: Exercise Physiologist On Importance Of Workout Variety
By NAPS (North American Precis Syndicate)
on September 22, 2022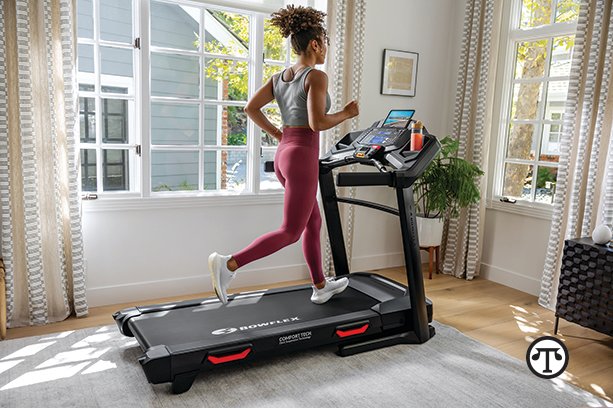 (NAPSI)—As people settle into back-to-school routines, Tom Holland, exercise physiologist, certified sports nutritionist and Bowflex fitness advisor, explains that you shouldn't let the change of season cause you to fall back in other areas—particularly fitness and wellness routines.
By implementing varied workouts, Holland says, you can establish exercise habits that work across seasons to help you achieve a healthy lifestyle. Here are a few of Holland's tips for meeting your fitness goals year-round:
How To Establish a Varied At-Home Workout in Any Season
• Seasonal Change is a Reminder to Switch Up Your Routine—A recent YouGov survey* found that 26% of U.S. adults haven't changed their at-home workout in the last year—and that's not good. Holland encourages people to "think of winter as your 'off-season,' the time when you work on your weaknesses, so you can maximize the enjoyment of your outdoor activities when the weather warms up again." This switch can activate otherwise dormant muscles to create a more well-rounded fitness program.
JRNY, an adaptive fitness membership, offers trainer-led coaching for Bowflex cardio and strength products as well as whole-body workouts including yoga, Pilates, stretching, core, and more—making it easy to achieve a meaningful workout. Holland recommends that "instead of curling up with a good book on the couch, you should spend fall binging your favorite show while getting a great winter cardio workout in through the JRNY app."
• Timing isn't Necessarily Everything—According to a recent Centers for Disease Control & Prevention report, only one-quarter of adults met the physical activity guidelines for both aerobic and muscle-strengthening activities. It also found that health benefits occur with at least 150 minutes a week of moderate-intensity aerobic activity. However, according to a YouGov survey*, 41% of adults believe exercise should last for 30-45 minutes to be meaningful—which is not entirely true.
While time does matter, Holland suggests you "think about working out as a collective weekly sum. By fitting in smaller bouts of exercise, you can still experience health benefits—even if you spread it out through your week."
For example, the Bowflex BXT8J treadmill is compatible with JRNY and offers the ability to complete trainer-led, short-sprint exercises with speeds up to 12 mph or longer walks at a 15% motorized incline, providing a variety of workouts for however long you can work out. So the combination of short intervals and the occasional long workout can create a meaningful fitness practice.
• Work Hard, Rest Harder—You've probably heard the saying "work hard, play hard," and while it is good in theory, in practice it's less realistic. Holland explains that your body needs time to rest, so not every rep has to be harder than the last. In fact, it's good for you to have lighter days before pushing your limits the next.
Holland says, "That's why adjustable equipment such as the Bowflex SelectTech 552 dumbbells is so great. It lets you improve your personal bests while still giving you access to lower weights in one compact design, so you can change your workout routine at the turn of a dial."
Regardless of the season, establishing a meaningful exercise regimen can be hard. However, by implementing new workouts, you can exercise different muscles and prevent burnout by giving your brain something new to try and enjoy.
So you may decide not to get too comfy this fall; it's a good time to continue establishing healthy exercise habits.
*All cited figures, unless otherwise stated, are from a survey conducted by YouGov Plc on behalf of Nautilus, Inc. Total sample size was 2,646 adults. The figures have been weighted and are representative of all US adults (18+). Fieldwork was undertaken between August 17-19th 2022. Participants completed the survey online.
On the Net:North American Precis Syndicate, Inc.(NAPSI)
Get Top Stories Delivered Weekly
Recent The East Texan News Articles
Discuss This Article
GET TOP STORIES DELIVERED WEEKLY
East Texan readers should know that
Houston LASIK
specialist, Dr. Amjad Khokar, member of the Texas Medical Association, is a LASIK surgeon in Houston offering the most advanced LASIK technology and experience, providing a safe LASIK surgery.
RECENT THE EAST TEXAN CLASSIFIEDS
HOUSING

JOBS

FOR SALE

TUTORS